Werner von der Warth
Executive Partner
Your Expert in

Executive Coaching and Career Counselling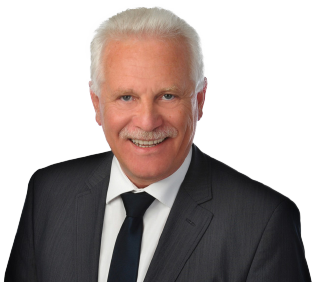 "Enthusiasm is the never-failing impulse that makes us persevere in pursuing our goal."
(Norman V. Peale)
Werner von der Warth studied at the University of Essen and is an engineer in development technology/construction as well as a graduate in business administration.
He began his professional career as a design engineer and project manager for research and development in the field of fossil combustion systems at a leading plant engineering and combustion technology group with around 18,000 employees. He then progressed from sales engineer at a successful pump and filtration technology company, to branch manager of an owner-managed building supplier, to Marketing & Sales Director of a global market leader in technical building equipment, and sole Managing Director of a subsidiary in hardware technology. He then became Director Sales & Marketing for three security technology companies in Germany, Italy and the Netherlands, as part of a stock market-oriented American group of companies.
After more than 10 years of management experience in the management and leadership of international companies, Werner von der Warth has now been working successfully for more than 10 years as an independent personnel consultant for companies in the construction supply industry, plant & mechanical engineering and energy technology. In addition, he has specialised for several years in the successful recruiting of medical specialists and doctors for clinics and hospitals, in particular also with transfer and integration from European countries.
Werner von der Warth is a consultant with comprehensive professional and personal skills and a focus on value-oriented and sustainable success.
Study / Qualifications

Engineer-Development Technology/Construction (University of Essen)

Diploma in Business Administration (University of Essen)

Accredited consultant at the Federal Office of Economics and Export Control (BAFA)

Main Areas of Consulting

Business /executive coaching and career counselling

Industry Expertises

: Energy & Construction, Plant & Mechanical Engineering, Health, Care & Social.

Functional Competencies

: Company & divisional management, marketing & sales, research & development, project & product management, production, organisation as well as medical professionals and doctors.

Work Experiences

Industries

: Plant & mechanical engineering, combustion technology, pump & filtration technology, building suppliers, technical building equipment, fittings technology, security technology, facility management, environmental technology, clinics and hospitals.

Functions

: Sole Managing Director, Executive Director Marketing & Sales, Director Sales & Marketing, Branch Manager, Project Manager R & D, Sales Engineer, Design Engineer, Personnel Consultant /Executive Search.

Interests

Tour sailing, golf, musicals and theatre.